WHP Solar Cleaning is a locally owned and operated solar panel cleaning business located in and servicing the New England area. We service all local areas including Glen Innes, Inverell, Tenterfield, Deepwater, Emmaville, all the way down to Armidale.
Have your Solar Panels work Harder
Protect Your Investment
Did you know most solar panel manufacturers recommend that a hands-on, visual inspection of your solar panels should be carried out and the panels cleaned, at least once every 6 months?
Did you also know that dirty Solar Panels can affect your solar panels energy production, in a worst-case scenario, by up to 30%?
This may not be in all cases, but any loss of production can cost you $$$$.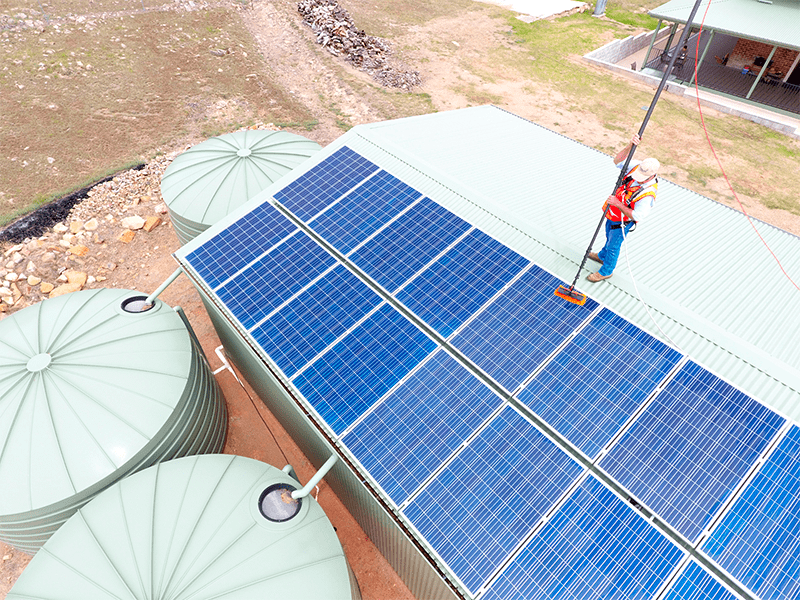 100% environmentally Friendly
Solar Panel Cleaning
Using a unique water-fed cleaning system we will have your panels operating at their maximum capacity in no time.
It's also 100% environmentally friendly, using no harsh chemicals or detergents, just de-ionised water which is safe to use with water tanks.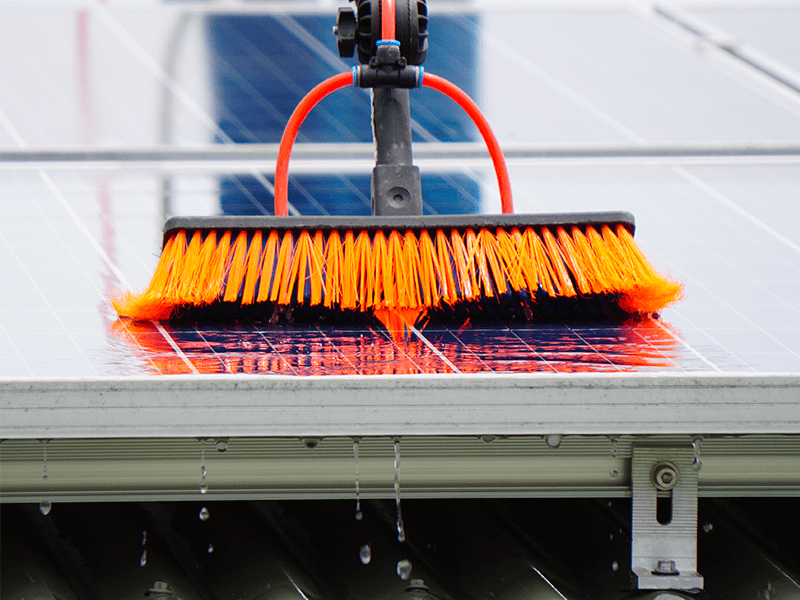 What could be on your Solar Panels reducing energy production?
Moss, fungus and lichen.
Dirt and dust.
Bird and Flying Fox Droppings.
Tree saps, pollens and debris.
Commercial and industrial residues/pollution.
Pollution from motor vehicles and heavy transport.
Solar panels are meant to save you money. This only happens if they let in all the available sunshine. Things like dust, animal droppings, water spotting and leaf matter do build up eventually blocking light from getting into your solar panels. Leaving this type of matter on solar panels for any length of time can cause mould to grow that even heavy rain won't clean off.
If you believe that rain will keep your solar panels spotlessly clean, then just look at your car parked outside after a few days rain.
Request a Quote
Maintain your investment, ensure you get peak performance, extend the lifetime of your panels and save yourself money.
Please fill in the below form for a free quote
WHP Solar Cleaning
Rob Banham – Director
Mobile: 0419 643 449
Email: rob@whpsolarcleaning.com.au
Please contact Rob on 0419 643 449 for a free solar panel cleaning quote
Service areas
We are locally owned and operated located in and servicing the New England area. We service all local areas including:
Emmaville
Tenterfield
Deepwater
Glen Innes
Inverell
Guyra
Armidale
Visit us on Facebook
Popular search terms: Glen Innes Solar Panel Cleaning, Inverell Solar Panel Cleaning, Tenterfield Solar Panel Cleaning